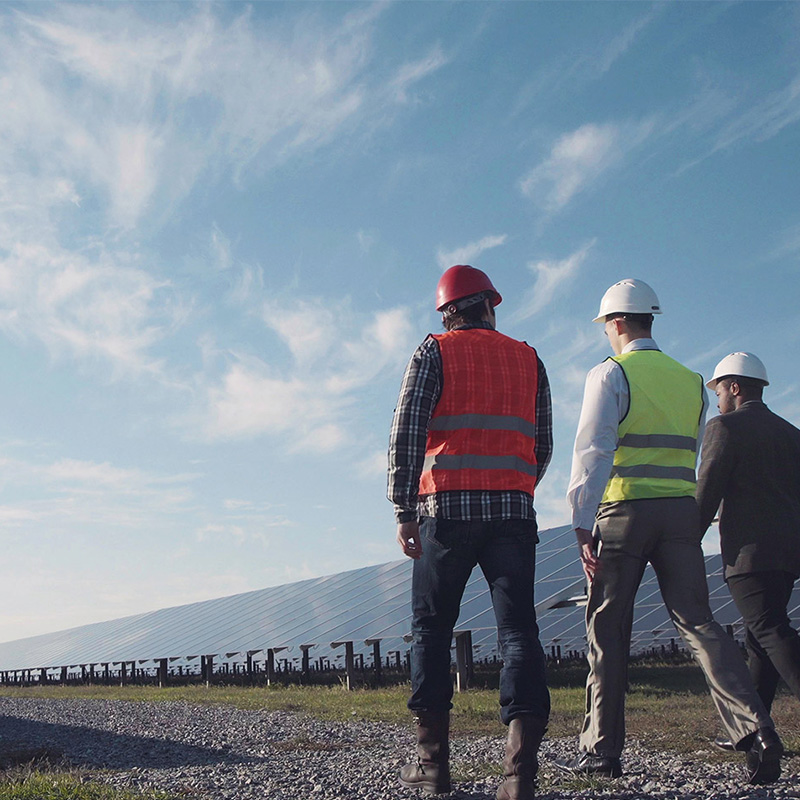 As an investor, we regularly invest in our own portfolio of solar power plants.
Likewise, we are proud to offer our partners and interested investors various opportunities to invest in the renewable energy industry and benefit from its numerous advantages.
Our investment services allow investors to benefit from the growing demand for clean energy and the growing solar energy industry. If you are interested in investing in the renewable energy industry, please feel free to contact us to learn more about our opportunities.
Financing solar projects
We offer the opportunity to invest in the implementation of solar projects. This includes, for example, financing solar installations for commercial customers or institutions, or financing large-scale projects such as solar parks. We offer various financing options such as leasing, loans and rental options to facilitate the acquisition of solar systems for customers.
Sale of solar plants to investors
We also offer the possibility to sell solar plants to investors who are interested in owning solar plants as a financial investment. In this case we sell solar plants either directly or mediate between investors and solar plant owners.
Leases
We offer leases where we install and operate solar systems on an investor's property, or commercial roof. The investor then receives a rent or lease for the use of his property/company roof while we operate and maintain the solar systems.